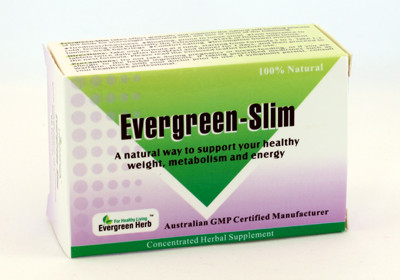 Functions: This herbal product contains five formulas in one package. It takes effect gradually and supports the natural self-healing process of the body to target overweight associated with any of two or more following:
Heaviness/tiredness
Bloating and/or prone to loose stool, especially after cold foods/drinks/dairy products/raw vegetables
Low tolerance to cold, especially the extremities
Lack of fitness with loose tummy, weak back and legs
Comfort eating
Incomplete bowel movement
Dosage: Adult only. Start from Formula 1 to 5, one formula at a time. Take 1-2 tablets twice daily after breakfast and dinner for 3 days, and then proceed to the next formula. Continue the cycle for one month. Please read the enclosed leaflet before use.
Main active ingredients
Formula 1
Ziziphus jujuba (Chinese date)
Zingiber officinale (Fresh ginger)
Atractylodes macrocephala (Largehead atractylodes)
Poria cocos (Indian bread sclerotium)
Gardenia florida (Cape jasmine fruit)
Mentha haplocalyx (Peppermint herb)
Paeonia lactiflora (White peony root)
Angelica polymorpha (Chinese angelica root)
Paeonia veitchii (Red peony root)
Rehmannia glutinosa (Rehmannia root)
Scutellaria baicalensis (Baical skullcap root)
Bupleurum chinense (Chinese thorowax root)
Curcuma wenyujin (Turmeric root tuber)
Cinnamomum cassia (Cassia twig)
Rosa rugosa (Rose flower bud)
Formula 2
Imperata cylindrica (Lalang grass)
Astragalus membranaceus (Milkvetch root)
Ligustrum lucidum (Glossy privet fruit)
Cimicifuga heracleifolia (Largetrifoliolious bugbane)
Ziziphus jujuba (Chinese date)
Alpinia katsumadai (Katsumada galangal seed)
Tremella fuciformis (Snow fungus)
Schizonepeta tenuifolia (Fineleaf schizonepeta herb)
Poria cocos (India bread)
Dioscorea opposita (Common yam)
Magnolia officinalis (Officinal magnolia bark)
Atractylodes macrocephala (Largehead atractylodes)
Pogostemon cablin (Cablin patchouli herb)
Rheum palmatum (Rhubarb)
Gynostemma pentaphyllum (Fiveleaf gynostemma herb)
Rubia cordifolia (Indian Madder)
Formula 3
Poria cocos (India bread)
Codonopsis pilosula (Tangshen)
Atractylodes macrocephala (Largehead atractylodes)
Angelica polymorpha (Chinese angelica)
Zingiber officinale (Ginger)
Citrus reticulata (Dried tangerine peel)
Ziziphus jujuba (Chinese date)
Astragalus membranaceus (Milkvetch root)
Atractylodes lancea (Atractylodes rhizome)
Alpinia katsumadai (Katsumada gallangal seed)
Mentha haplocalyx (Peppermint)
Paeonia lactiflora (White peony root)
Crataegus pinnatifida (Hawthorn fruit)
Platycodon grandiflorum (Platycodon root)
Pogostemon cablin (Cablin patchouli herb)
Formula 4
Angelica polymorpha (Chinese angelica root)
Eucommia ulmoides (Eucommia stem bark)
Scutellaria baicalensis (Baical skullcap root)
Rehmannia glutinosa (Rehmannia root tuber)
Glycyrrhiza uralensis (Liquorice root)
Gardenia florida (Cape jasmine fruit)
Paeonia veitchii (Red peony root)
Poria cocos (India bread)
Curcuma wenyujin (Turmeric root tuber)
Cyathula officinalis (Medicinal cyathula root)
Uncaria rhynchophylla (Gambir plant stem, branch)
Asparagus lucidus (Cochinchinese asparagus root)
Atractylodes macrocephala (Largehead atractylodes)
Mentha haplocalyx (Peppermint)
Paeonia lactiflora (White peony root)
Phellodendron amurense (Amur cork-tree, bark)
Pogostemon cablin (Cablin patchouli herb)
Zingiber officinale (Dried ginger)
Formula 5
Astragalus membranaceus (Milkvetch root)
Dioscorea opposita (Common yam)
Rehmannia glutinosa (Rehmannia root)
Angelica polymorpha (Chinese Angelica)
Atractylodes macrocephala (Largehead Atractylodes)
Poria cocos (India bread)
Cornus officinalis (Asiatic cornelian cherry)
Cuscuta hygrophilae (Dodder Seed)
Dipsacus asperoides (Himalayan Teasel Root)
Cinnamomum cassia (Cassia Twig)
Morinda officinalis (Morinda Root)
Epimedium brevicornum (Epimedium Herb)
Alisma orientalis (Oriental waterplantain)
Leave a reply →