Master Acupuncture Clinic is  a new Acupuncture Clinic specialise in Holistic wellness through Acupuncture treatments and Traditional Chinese Medicine(TCM).
We are an ACC provider is located on 750 Victoria Street, Hamilton.
Acupuncturist:  Tom Tang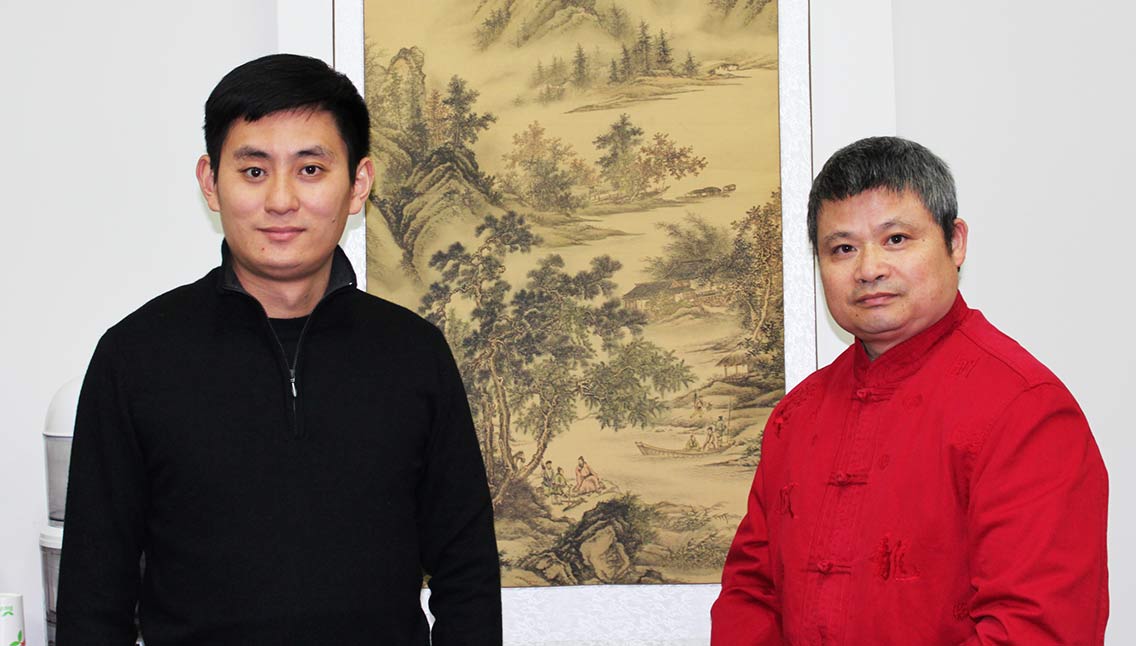 Pictured left to right: Master Tom Tang and Dr John Yuan
Master Tom Tang has been working with Dr John Yuan in New Plymouth clinic before being resident Master Acupuncturist at Hamilton Clinic.
He graduated with Master Degree in Acupuncture and Chinese herbals and traditional medicine (TCM), which took  9 years to attain.
Before relocating to New Zealand, Tom was practicing for 10 years at a high level TCM hospital in China.
He is a certified member of NZRA (New Zealand Registered Acupuncturist) and an ACC Health Provider.
Tom is a specialist acupuncturist treating people with chronic pain and dealing with serious diseases such as:
cervical spondylosis,
lumbar disc prolapse
lumbocrural pain
periarthritis of shoulder
stroke sequela
imbalance of the digestive system,
urticaria,
banded spore rash,
prostate disease
facial paralysis
He also treats common ailments such as:
insomnia, depression, menopausal syndrome, acne, obesity, stop smoking, stop gambling, infertility, menoxenia, dizziness, rheumatism, cough, asthma, heart disease.
For a personal consult on how he can assist you with holistic acupuncture and TCM treatments, please contact us or visit Hamilton clinic.
Leave a reply →